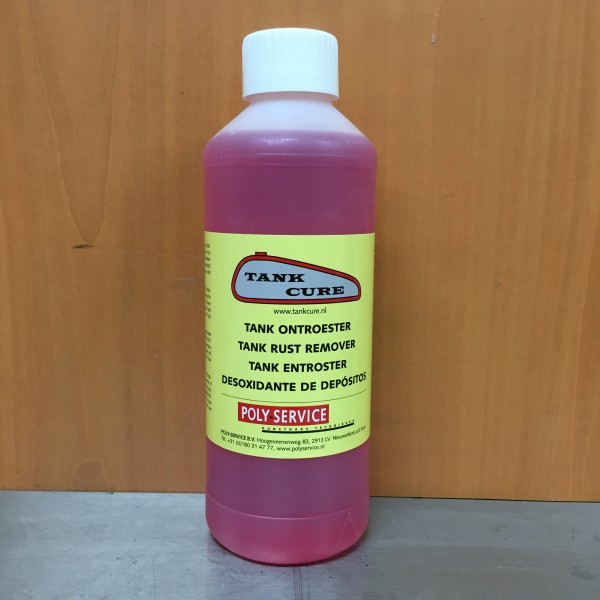 Tank cure rust remover
Tank rust remover. 500 ML.
Removes rust from steel tanks. Pour into tank and shake tank thoroughly after closing the filler opening. Keep rust remover inside for several hours at room temperature. Shake the tank regularly. After removal wash tank inside with water. Dry tank thoroughly. Especially before application of tank cure sealant. For example with a dry blower and/or compressed air. I recoment to Always use this product if you want to seal your tank with tank cure epoxy sealer as it will improve the bond with the tank. This product is also very usefull for removing rust from other parts like bolts for example.